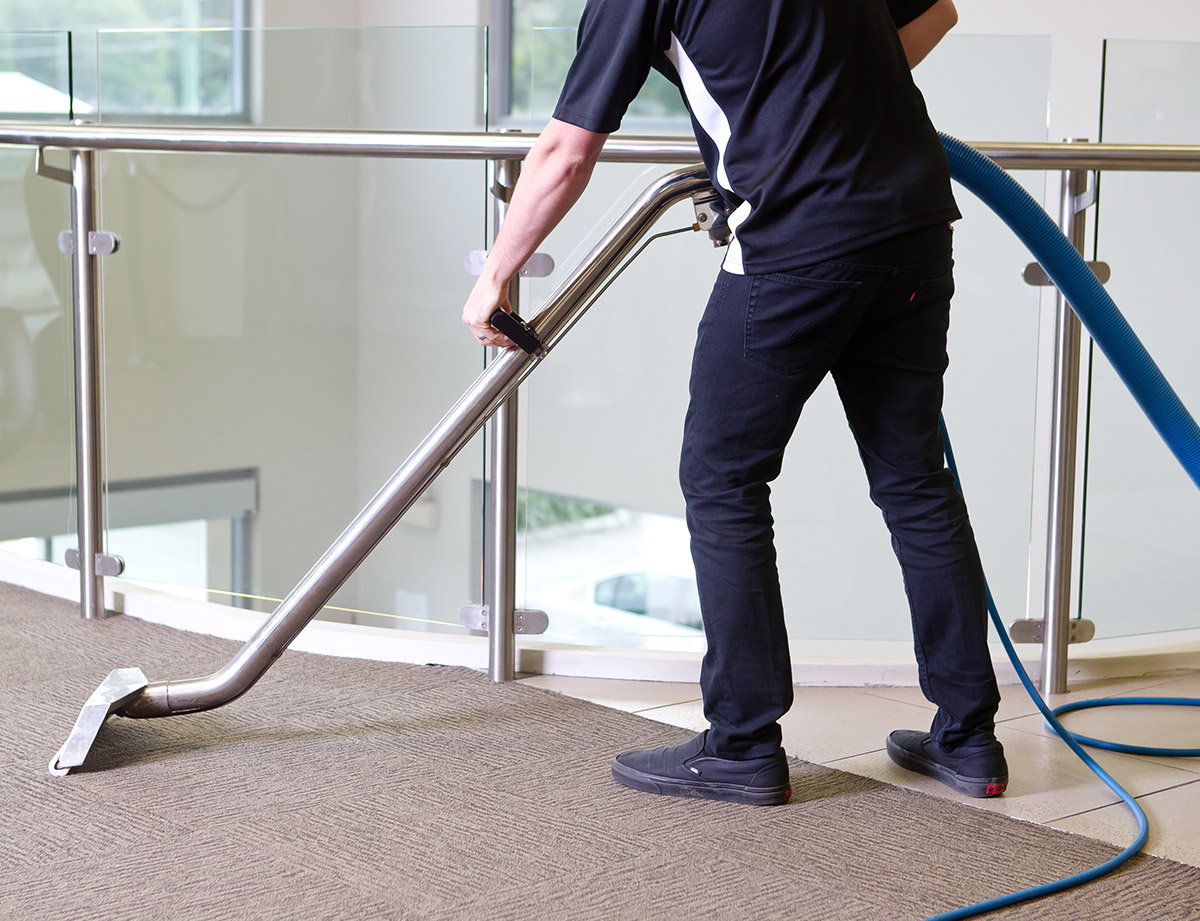 30 Jun

Could Your Current Brisbane Commercial Cleaners Get You Sued?

There is no doubt that a clean workplace is essential to the successful operation of your business. But are you certain your commercial cleaners and general cleaning practices are up to scratch? Are you using the right chemicals for the job? Not just cleaning, but sanitising your surfaces?

Protecting your workers, clients and customers from illness, and your organisation from a costly lawsuit, is a top priority. With lawsuits emerging in the US brought by staff at major retailers who have contracted sickness at work, and more looking likely here in Australia, now is the time to be more prepared than ever.
How can I protect my workplace?
Whilst using experienced commercial cleaning in Brisbane is the most effective way to protect your staff and the general public, they can't be with you every minute of the day. Risk minimisation is a collaborative effort. In lieu of a 24-hr on-staff cleaning service, and in order to follow the most up-to-date best practices and government standards, there are some simple steps you can take:
Have appropriate PPE (personal protective equipment): Gloves, eyewear and masks should be available.
Use effective cleaning solutions: Solutions (i.e. bleach) mixed daily according to the manufacturer's instructions should be applied.
Make note of high traffic areas: Areas of your workplace that are most likely to be touched should receive additional attention. High traffic areas could include: desks, chairs, phones, keyboards, handrails, lifts and lift buttons, bike racks, toilets, sinks and door handles.
In addition to this, cleaning items such as mops and cloths should be laundered appropriately, and all waste disposed of safely.
What does a commercial cleaner do?
From offices to stadiums, and everything in between, your commercial cleaner is responsible for keeping your workplace or commercial space as sanitary as possible. Reliable commercial cleaners will start by assessing your workplace's unique hygiene challenges. They will then apply that insight to ensure that your premises are maintained to the highest standard.
Preventing the spread of germs and disease is everyone's responsibility, especially in times of peak concern. Make sure you have the right commercial cleaners and the right cleaning strategy in place to ensure you are proactively protecting your staff, customers, and your company's reputation. Here at City Property Services, we approach every job with a clean, green, tailored approach. No workplace is too big, or too small.
Request a quote for commercial cleaning today and see just how easy keeping clean can be.