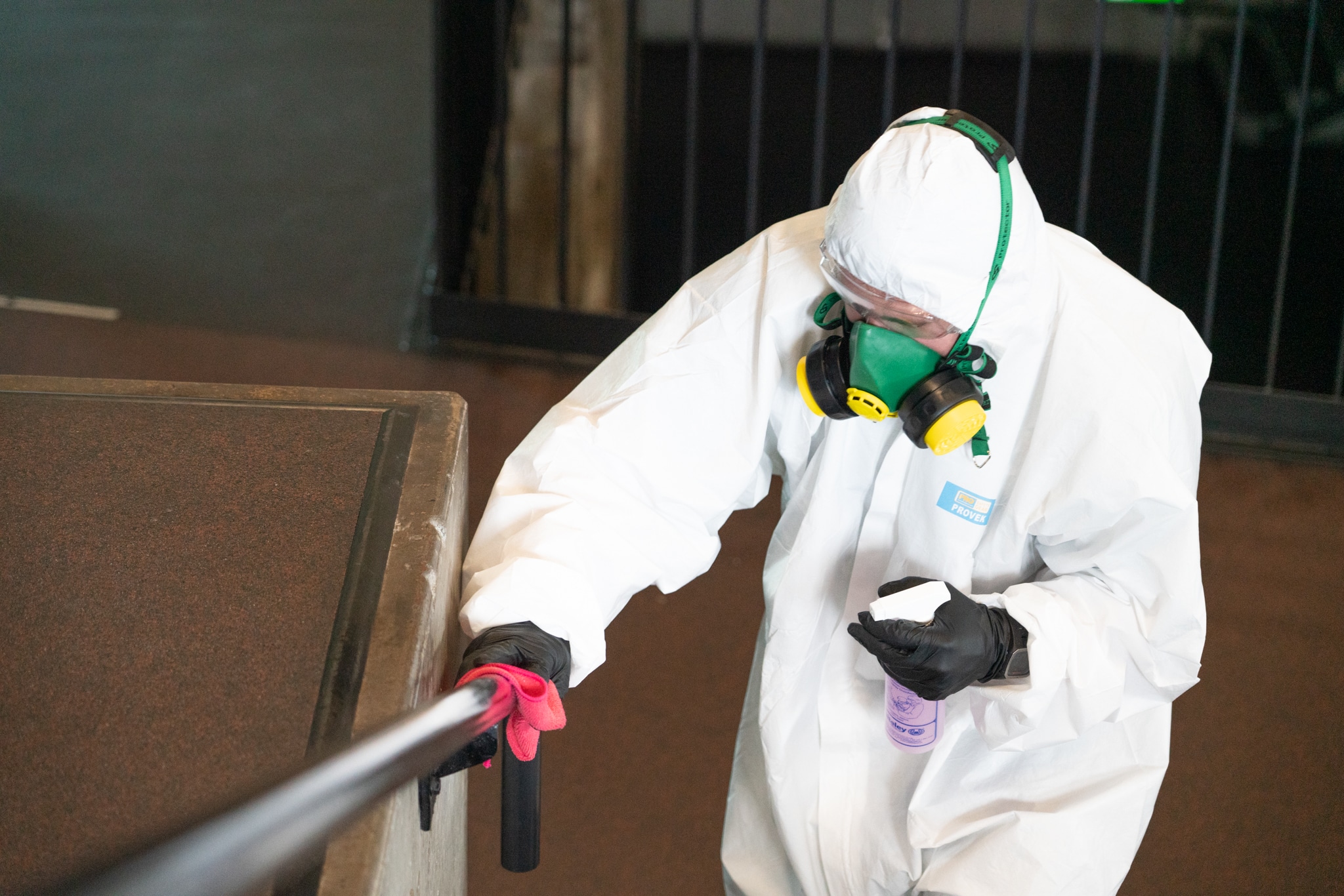 23 Aug

High Touch Surface Cleaning: What Brisbane Property Managers Need Right Now

It is hard to ignore the news lately. Here in Brisbane, we had been riding high on what had seemed the end of a crisis only a few short weeks ago. Now, the situation is changing again, and it is time to remain ahead of the curve. It is time to be more vigilant than ever about our high touch cleaning practices. While it is everyone's responsibility not only to clean, but to disinfect their own spaces, as a property manager, you are in charge of the safety of tenants, key workers and visitors. The most effective way to do this is to pay attention to the most commonly used areas and surfaces.
What is a high touch surface?
A high-touch surface is an area which attracts the most daily use. These are easy to spot, and deserve the most attention in your daily cleaning schedule. High tough surfaces include:
Lift buttons
Door handles
Stair railings
Light switches
Phones
Faucets and taps
Toilets
Communal surfaces like tables and benchtops
Maintenance of a high touch cleaning schedule is essential to ensure the safety of residents and staff of any building type.
How long can microbes live on specific surfaces?
According to recent studies, microbes such as viruses can live on hard, non-porous surfaces (like plastic and steel) for as long as 72 hours and porous surfaces (like fabrics and cardboard) for up to 24 hours. In the study, the risk of infection reduced over time, but ultimately, wouldn't it be prudent to be proactive about maintaining the cleanliness of high-touch surfaces?
Which cleaning agents are best for high touch surfaces?
We all want to do our part to keep germs at bay. The easiest way to do this is to use the best cleaning agents available for the job of sanitising our spaces. Cleaning agents come in four categories:
Detergents
Degreasers
Abrasives
Acids
For most high touch surfaces, a two-step approach with the appropriate agents is the most effective. Before you start, you of course need to source and employ appropriate personal protection equipment (gloves, eyewear, masks, etc). First clean, with a detergent to remove impurities and germs then follow up with bleach or alcohol (mixed as instructed) to disinfect. This will ensure the greatest likelihood of success in eliminating germs from your high touch surfaces.
For complete confidence in the cleanliness of your building, City Property Services can do the job for you. Get in touch today to discuss our high touch cleaning practices.